The Great Peace- Sleep Support Bath Bomb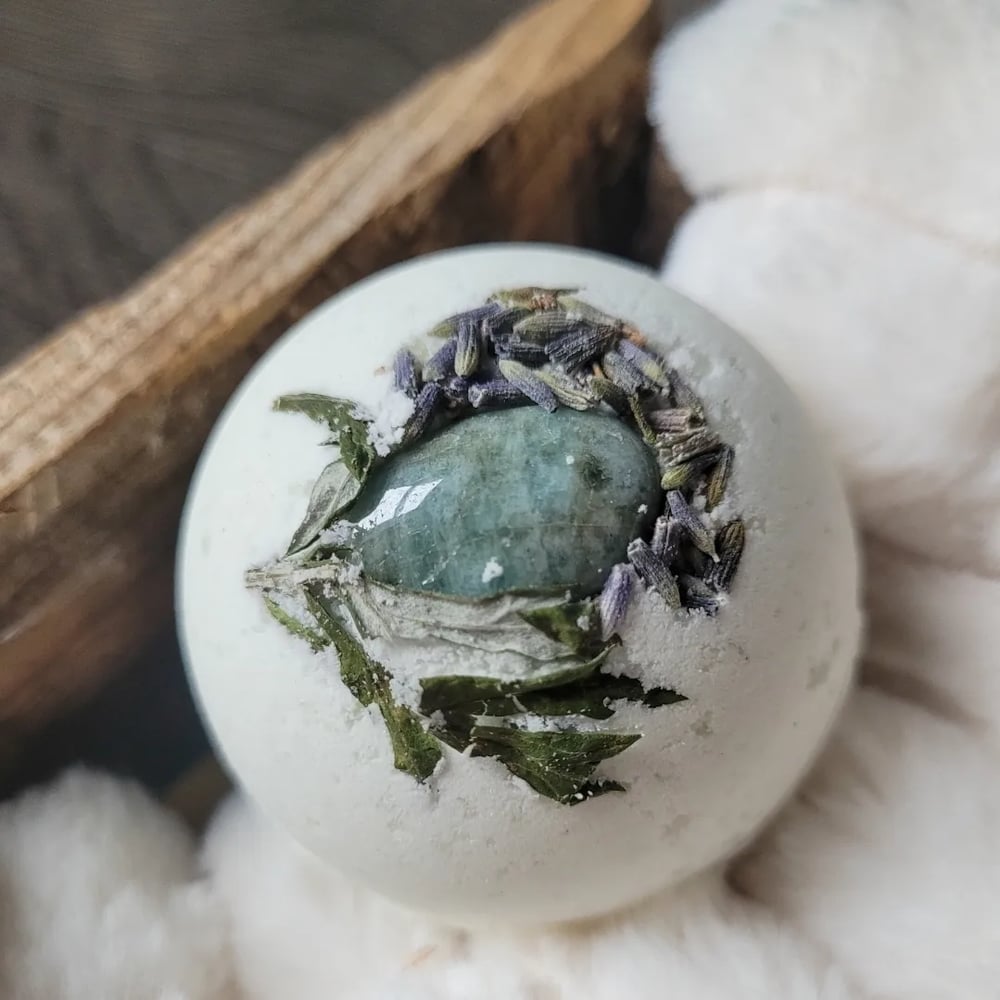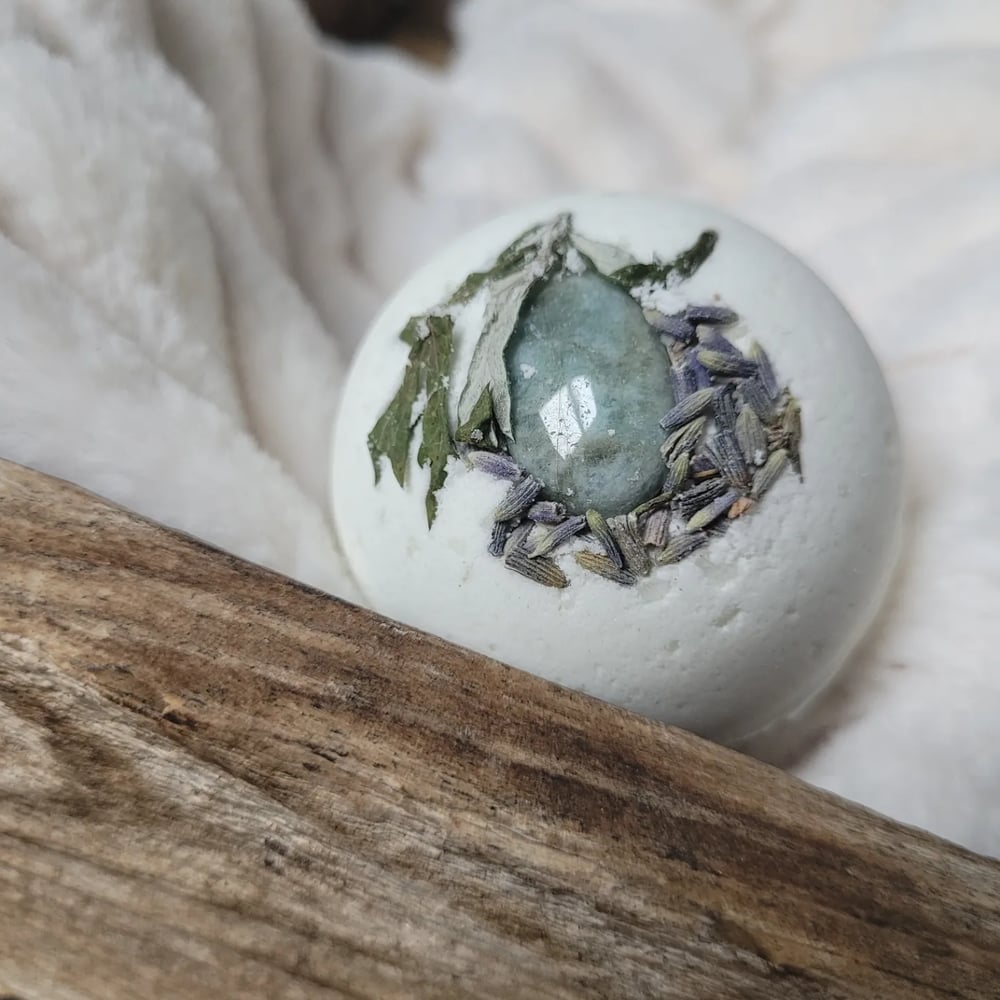 Crafted with wild foraged mugwort, homegrown white + garden sage, lavender, citric acid, baking soda, cornstarch, Epsom salt, borage oil, French green clay, neroli, jojoba oil and a Carribean Calcite tumble.
Perfect for sleep support, calming your being and dream time.
Borage Oil >> helps restore moisture to dry + damaged skin. High in gamma lenolenic acid GLA. GLA helps maintain healthy skin by promoting cell growth and help prevent inflammation. GLA is also known to help prevent wrinkles and signs of aging.
Carribean Calcite Stone
stone of spiritual awakening, transformation, and emotional understanding. Has the capacity to bring deep healing and tranquility to a busy and stressful life.