Autumn Equinox Soap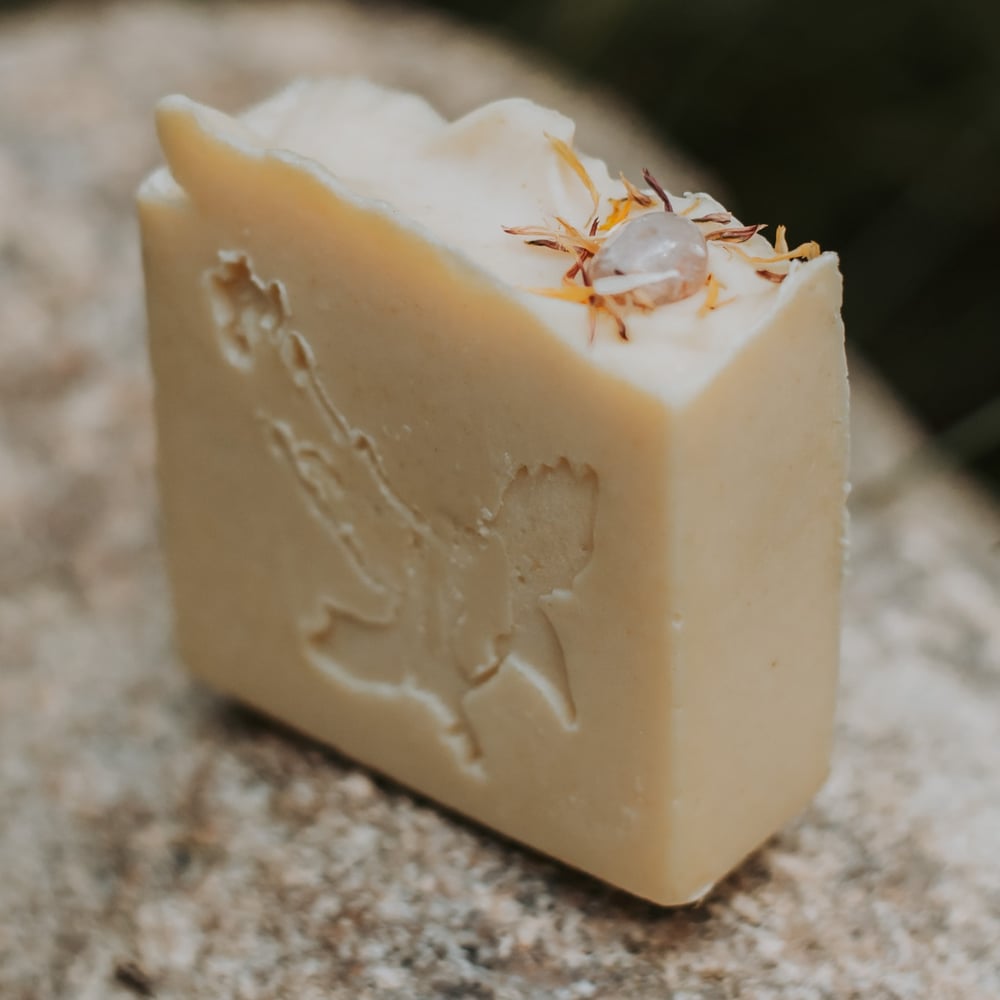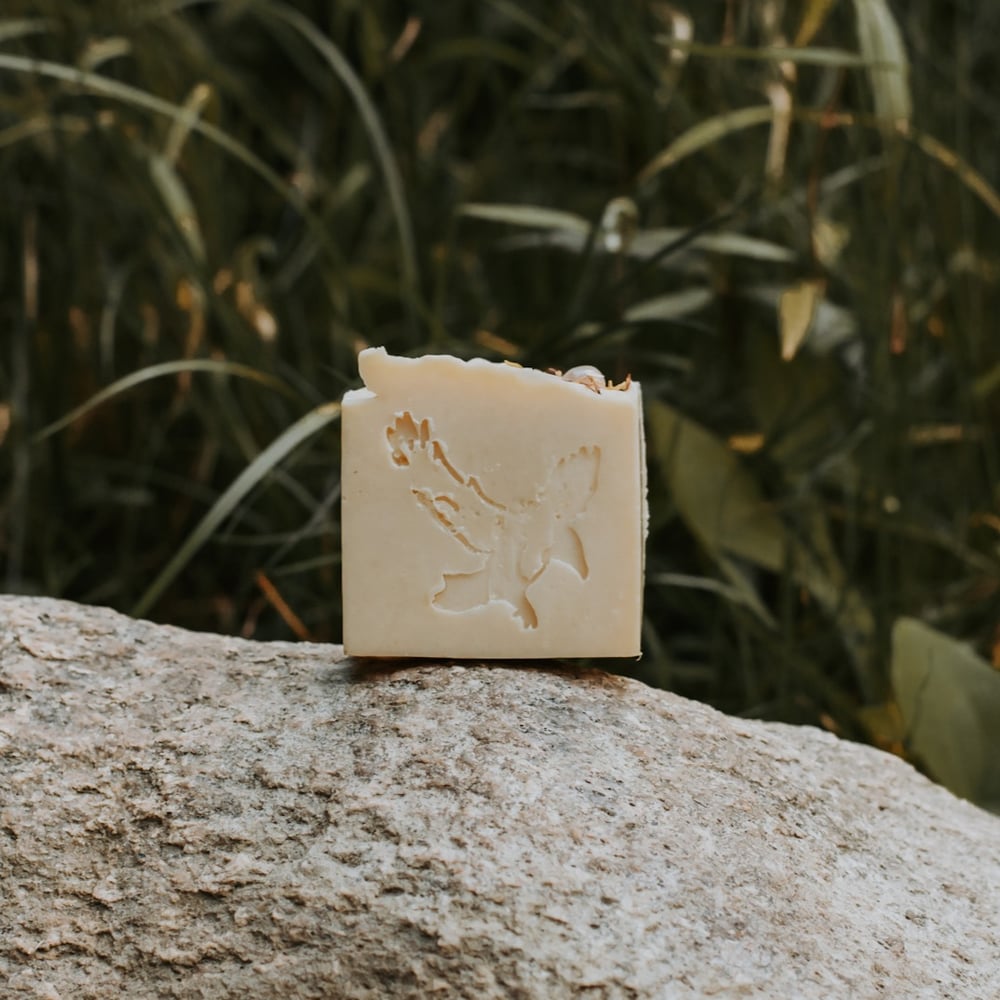 Hello, my name is Autumn Equinox. I am created in light of the Autumn Equinox. As days grow shorter I bring light into your life with my citrus + coniferous aroma. Carnelian stone embedded into each bar for you to collect.
Carnelian: helps to encourage self esteem and self worth, creative energy, sexual energy, , imagination and curiosity. Our own inner light giving energies are activated with the help of this stone.
Soap: Shea, castor, coconut and olive oil base with blood orange, juniper and cedar leaf essential oils and orange peel powder. Sprinkled with locally grown organic calendula petals and a Carnelian stone.