Blueberry + Birch Bath Bomb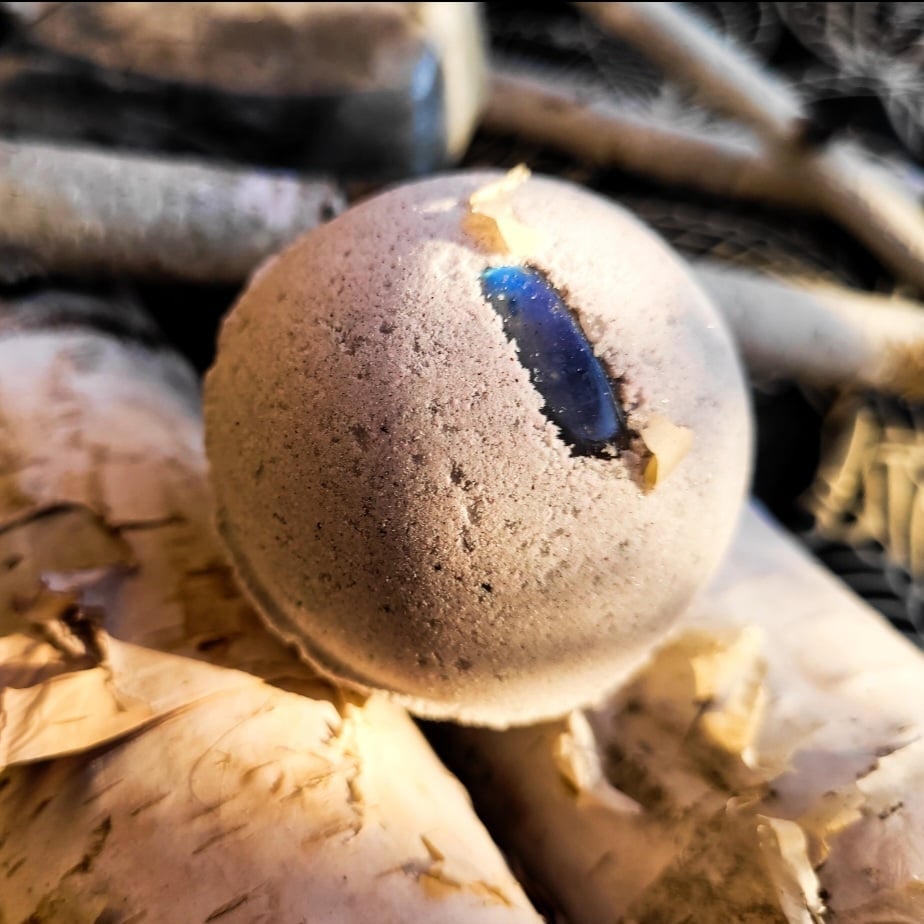 Formulated with birch sweet and ginger to help invigorate sore muscles, stiff joints and provide a sense of ease. Aroma is reminiscent of brisk winter air.
Featuring organic blueberry fruit powder, ginger + birch sweet E.O, slivers of wild foraged birch bark, and jojoba oil in our bath bomb base.
Base: baking soda, citric acid, Epsom salt, cornstarch
Labradorite: Protects and cleanses the aura. Connects us our Mother Earth. Using the stone in direct contact with the body is recommended to enhance dreamwork. Connects us to the energies of magic, the craft, and the new moon.