Golden Hour Collection (Bath Bomb)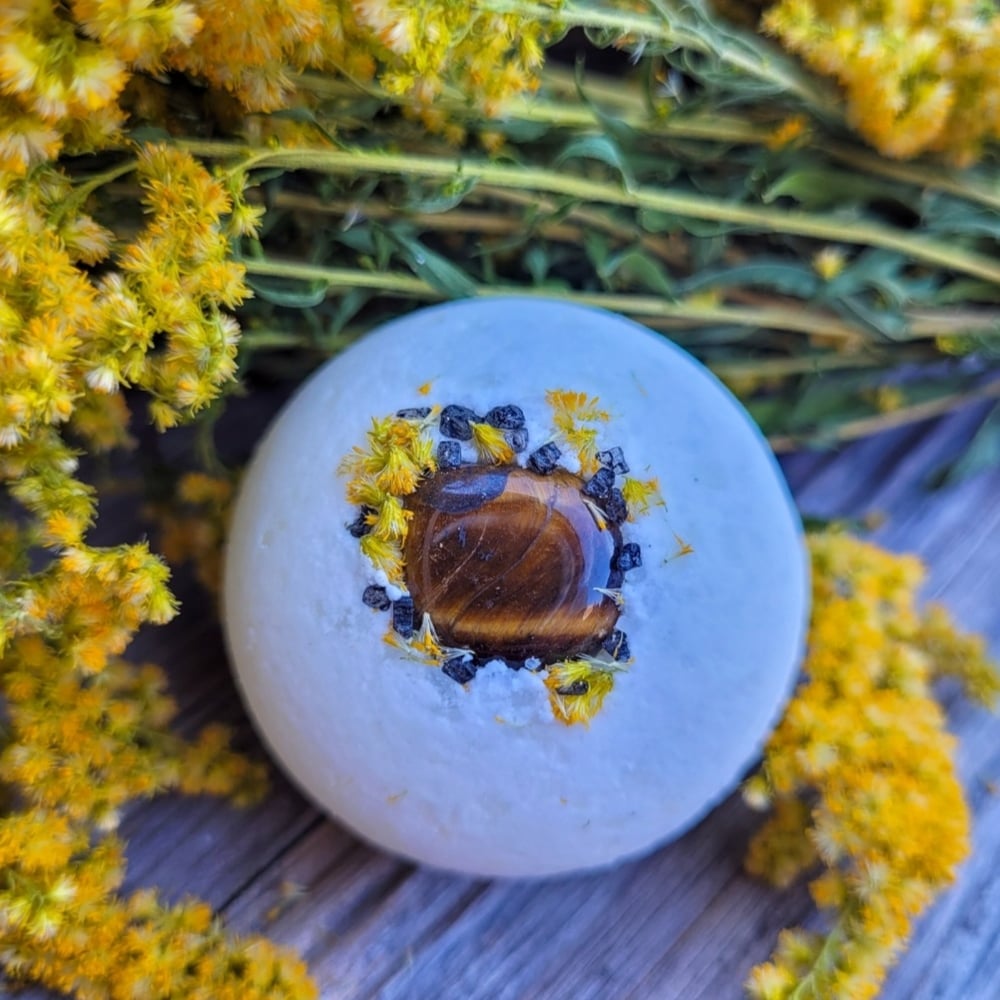 Pictured here is our Golden Hour Bath Bomb-
Epsom salt, maris sal, zea mays, citric acid, frankincense, litsea, lemon, apricot, goldenrod, Hawaiian black lava salt, Calendula and a tigers eye tumbled stone.
This bath bomb evokes an uplifting yet grounding feeling of late summer ☀️ and all the "feels" of those precious days of longer light and celebration.
Tigers Eye- helps to focus the mind + promote mental clarity. Assists us in resolving problems objectively and helps us from being stuck within the cloud of emotions.